Enjoying the Society's Online Collections
This blog post is by the Society's Librarian, Edward Weech.
The current public health emergency means that on-site services at the RAS, like most other cultural and educational organizations, remain temporarily suspended. However, we are at least fortunate that digital technologies allow us to continue to provide some of our services online. The last few years have seen a number of large-scale projects which have digitized some of the Society's most important collections, and several of these are available on our Digital Library, which you can find online at: https://royalasiaticcollections.org/ The most recent collection added to the Digital Library, just last week, comprises photographs from South-East Asia during the 1930s and 1940s, a number of which comprise individual or group portraits.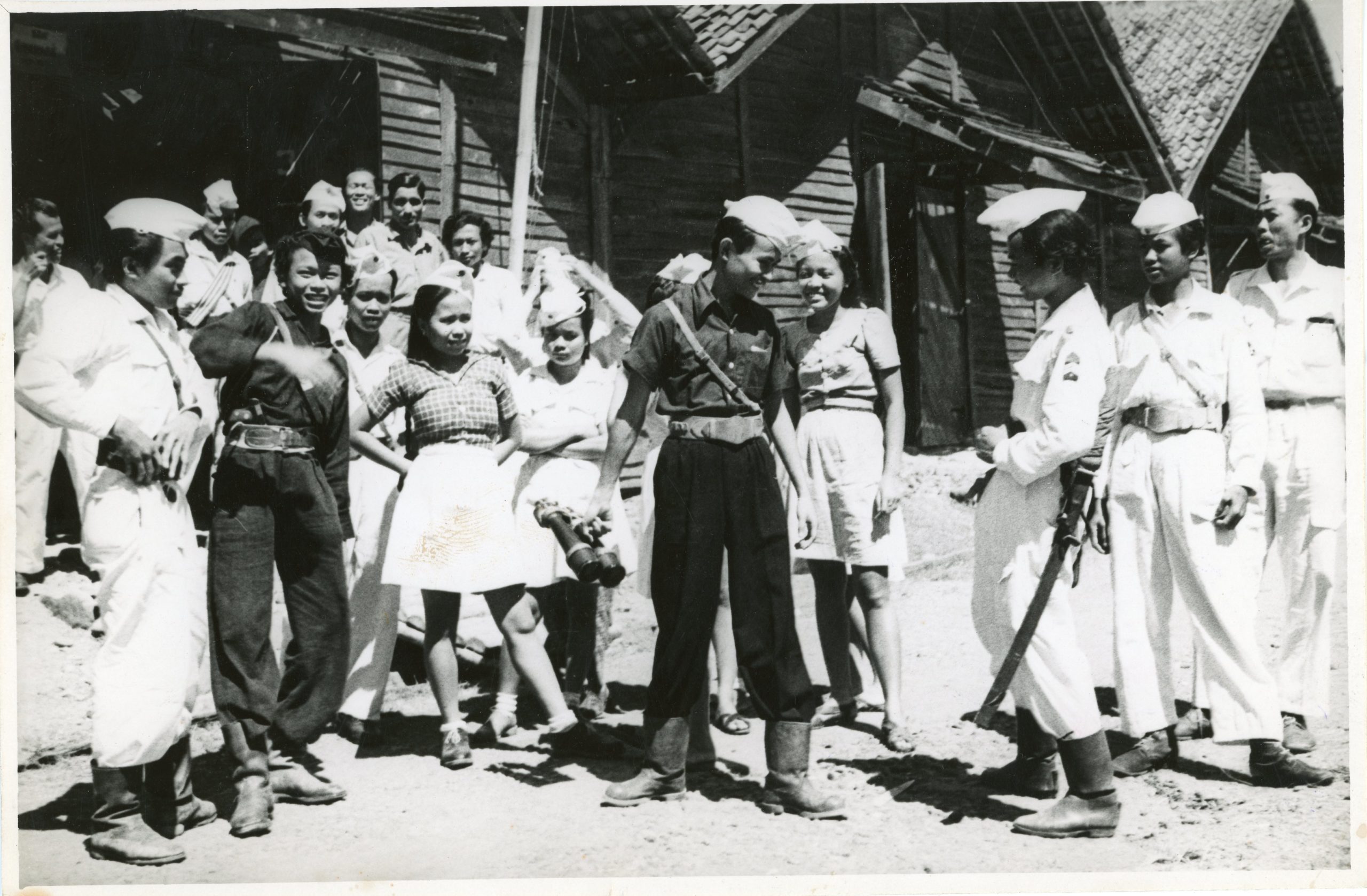 Last year, we were delighted to see our entire collection of palm leaf manuscripts digitized, thanks to the generous support of the Internet Archive and the Kahle/Austin Foundation. Those manuscripts – around 400 in total – are now online via the Internet Archive (https://archive.org/details/royalasiaticsociety). One of my projects while working from home over the past two weeks has been to compile the necessary "metadata" so that these manuscripts can be added to the Society's Digital Library, as well. This is now finished, and we are excited that these manuscripts should all be available to view through the Society's digital collections platform in the coming weeks. Stay tuned for further announcements!
One of the main collections that is already on the Society's Digital Library is the archive of Thomas Manning (1772-1840), who was one of Britain's first scholars of Chinese. Hardly anyone in England – or even in Europe – knew Chinese in the early 1800s, and Manning had to go to Paris and eventually Canton (Guangzhou) to try to learn the language. We know Manning wasn't interested in trade or empire, and he wasn't a missionary; and his reasons for wanting to study China remain poorly understood. In For Lust of Knowing (2006), the historian Robert Irwin notes that many Europeans who studied Asia before the modern era were "dabblers, obsessives, evangelists, freethinkers, madmen, charlatans, pedants, romantics". Manning certainly fits a couple of those categories. Most notably, he was a Romantic, being a close friend of the famous essayist Charles Lamb, and an acquaintance of Samuel Taylor Coleridge, the poet and philosopher whose works include "Kubla Khan" and "Rime of the Ancient Mariner". For the past several years, most of my spare time has been dedicated to researching Manning's life and times, and I hope to soon finish a thesis which will help explain what Manning hoped his Chinese studies might achieve. The results may surprise some people – they certainly surprised me! As the saying goes: watch this space…
In some respects, Manning reminds me of Sir Richard Burton (1821-1890), who was the subject of last week's blog post. In 2017, Nancy Charley – the Society's Archivist and our regular blogger – and I gave a joint talk about Manning and Burton, considering them as two "maverick" Oriental scholars. The talks are still available online, and you can listen to them here: https://backdoorbroadcasting.net/2017/03/ed-weech-nancy-charley-exploring-the-ras-collections/
But, as Robert Irwin's insight suggests, British scholars who studied Asia in the eighteenth, nineteenth and even twentieth centuries were often more "maverick" in their attitudes and beliefs than many people these days might assume. Nancy's talk also highlights two other lesser-known individuals: Burton's wife and collaborator, Isabel (1831-1896), and the collector and mountaineer, Oscar Eckenstein (1859-1921).
Manning himself did a spot of mountain walking, being familiar with several mountain ranges, including the Himalayas. Manning was the first Englishman to visit Lhasa, in Tibet, where he stayed for several months in 1811-1812 while waiting for permission to enter the interior of China (which was refused). During his stay in Lhasa, Manning was allowed several interviews with the young Dalai Lama, Lungtok Gyatso (1805-1815). Meeting the child was the highlight of Manning's time there:
He was at that time about seven years old: had the simple and unaffected manners of a well-educated princely child. His face was, I thought, poetically and affectingly beautiful. He was of a gay and cheerful disposition; his beautiful mouth perpetually unbending into a graceful smile, which illuminated his whole countenance.
The Manning Archive at the Society contains the notebooks Manning took with him into Tibet. These were digitized several years ago, thanks to the support of the Friends of the National Libraries, and they can be viewed on the Society's Digital Library. The notebook which contains Manning's two small sketches of the Dalai Lama is available here: https://royalasiaticcollections.org/chinese-notebook-small-green-cloth-covered-including-original-pencil/
We are also delighted that the Digital Library contains the full recording of Sir John Gielgud performing Manning's Tibetan narrative! It is hard to imagine any twentieth-century actor who could have done this better. https://royalasiaticcollections.org/sir-john-gielgud-reading-thomas-mannings-narrative-of-his-travels-in-tibet/ This thirty-minute performance was originally aired on the BBC Home Service on 9 August 1966 as an episode of Travellers' Tales.
As you can see, some of the Society's collections can still be accessed even while our Reading Room is closed. We also remain available to help with your research enquiries, so please do not hesitate to get in touch if you think we may be able to assist you. We look forward to bringing you more news about digital collections, and about new research emanating from work with the Society's collections, in the weeks ahead.
In other news, we are pleased to share details of an online event hosted by our friends at RAS Beijing. This takes place on 3 April, 20:00-21:00 (China Time), and is titled "Coping with Covid: Lessons from Beijing Restauranteur Jen Lin-Liu". This is an RASBJ Zoom talk with author and Black Sesame Kitchen founder Jen Lin-Liu, on how restaurants in China and around the world are adapting to a new reality. Details of the event and how to attend are available via: http://www.rasbj.org/eventsinfo.php?eid=169. RAS Shanghai are also holding a book discussion next Monday, 6 April, via Zoom: http://www.royalasiaticsociety.org.cn/events/event/blaming-china-by-benjamin-shobert/
We extend our best wishes to our readers, members, and supporters at this difficult time.